| | |
| --- | --- |
| Title | Suppression of Toxic Effects of Therapeutic Irradiation by Bio-Normalizer (Pilot Clinical Study) |
| Year | 1994 |
| Author | L.G. Korkina; J. A. Osato; I.B. Afanas'ev; E. samoch; A Maschan |
| Publisher | 4th Western Pacific Congress on Chemotherapy  and Infectious Disease |
---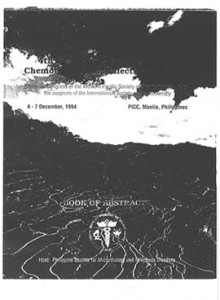 Suppression of toxic effects of therapeutic Irradiation by bio-normalizer. (Pilot clinical study).
LUDMILA G. KORKINA (1), JAMES A. OSATO(2), ELENA V. SAMOCH(1), ALEXEY A. MASCHAN (1), and IGOR B. AFANAS'EV (1).
1-Russian Institute for Pediatric Hematology, Moscow, Russia
2-Osato Research Institute, Gifu, Japan.
Open randomized clinical trial was performed at the Children Hospital of Russian Institute for Pediatric Hematology after receiving  permission from the Local Ethical Committee. 30 children aged from 2, 5 to 14 years suffered from lympho-proliferative diagnosis such as acute lympholeukemia (ALL), acute myeloleukemia (AML), and non-Hodgkin lymphoma were treated with traditional chemotherapeutic protocols. To prevent the development of neuroleukemia, they were subjected to cranial and vertebral irradiation (from 8 to 20 Gr). After that, children were divided into two randomized groups: 15 children (Group A, control) were on the traditional supportive cure; the other 15 children (Group B) additionally received daily 2-3 sachets of Bio-Normalizer during 1 month. Neurotoxic symptoms of irradiation were confirmed clinically and biochemically and were estimated quantitatively by using the Karnoffski score. The Children's free radical status was determined from  the blood and spinal fluid samples. It was found that children of Group B exhibited diminished neurological disorders compared with Group A ones; there were no vomiting, nausea, and loss of consciousness . At I he same time, the significant improvement of free radical status (the suppression of oxygen radical overproduction/ has been achieved in the group B children.) On the basis of these results, we assumed that Bio-Normalizer might be recommended as an essential part of supportive cure during and after chemotherapy and irradiation treatment.