| | |
| --- | --- |
| Title | Effects of Bio-Normalizer on the Free Radicals and Immune Status of Patients with Chronic Viral Hepatitis, Diabetes Mellitus and Atopic Diseases |
| Year | 1995 |
| Author | L. Korkina |
| Publisher | 88th Annual Convention of the Philippine Medical Association |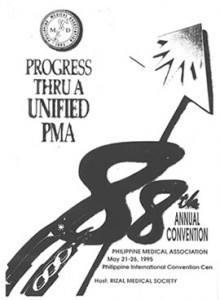 Plenary Presentation: May 26, 1995 at
the 88th Annual Convention of the Philippine Medical Association
EFFECTS OF BIO-NORMALIZER ON THE FREE RADICALS
AND IMMUNE STATUS OF PATIENTS WITH CHRONIC VIRAL IIEPATITIS, DIABETES MELLITUS AND ATOPIC DISEASES
Ludmila G. Korkina, Professor, Dr. Med. Sci., PhD
Head, Laboratory Cell Biophysics. Biochem., Russian Institute of Pediatric Hematology
Three pilot clinical studies were done at the Russian Institute of Pediatric Hematology, the Russian
Hospital for the Sick Children, and the Institute of Diabetes of the Russian Academy of Medical Sciences.
These were open, randomized and controlled clinical trials which were performed in accordance with international guidelines. The main objective of these trials is to provide evidences of the clinical usefulness of Bio-Normalizer (BN) in patients with Chronic Hepatitis B and C, with Insulin-dependent Diabetes Mellitus, with Bronchial Asthma, and with Atopic Dermatitis. Patients were given daily three grams of BN for one month. The studies demonstrated that short-term BN administrations were well-tolerated in 100% of the patients studied. After completing the BN therapy, about 80% of the patients exhibited significant suppression of the clinical symptoms. For example, the frequency of breathlessness was decreased in patients with bronchial asthma, and therefore, most of them gradually required lesser beta-agonist inhalations. Skin lesions and other clinical symptoms of allergy were likewise suppressed. The required dose of topical steroids decreased in patients with atopic dermatitis. According to laboratory data, BN administration led to a significant improvement in liver enzymes (ALT and AST) of patients with chronic viral hepatitis. The effectiveness of therapy in this regard was equal for Hepatitis B and C infected patients and was slightly higher than the standard interferon therapy given earlier. The most impressive results were obtained in the group of diabetic patients where a positive therapeutic effect was shown in 87% of them. Diabetic markers such as fasting food glucose, glycosylated hemoglobin, and urinary microalbumin were all substantially decreased. A significant result likewise noted was the increased formation of nitric oxide, an important vasodilator.
Considering the above positive results, it was recommended that Phase 3 clinical trials of BN be performed on a larger group of patients be undertaken.
---
Effects of Bio-Normalizer on the clinical symptoms, free radical
and immune status of patients with chronic viral hepatitis,
diabetes mellitus and atopic diseases
Korkina, L.
(presented at the 88th Annual Convention of the Philippine Medical Association, Manila, Philippines, 26 May 1995)
Pilot clinical studies were done to provide evidences on the usefulness of Bio-normalizer with chronic hepatitis B and C, insulin dependent (IDDM) and atopic bronchial asthma and dermatitis. Bio-normalizer was given daily to patients for one month. Among the enrolles in the study, 80% exhibited significant suppression of the clinical symptoms upon completion of the therapy. Those with brochial asthma had decreased frequency of breathlessness, most of whom gradually required lesser beta-agonist inhalations. Skin lesion and other symptoms of allergy, as well as the required dose of topical steroids were likewise suppressed among dermatitis patients. Patients with hepatitis had improvement in their liver enzyme activities. In addition, their response to interferon therapy was significantly enhanced. On the other hand,
87% of the diabetic patients demonstrated positive response such that markers of the disease like glucose, hemoglobin A and microalbumin contents in both blood and urine were sustaitially decreased. Nitric oxide which is known vasodilator was found to be increased.
On the grounds of these result, it is recommended to proceed with further clinical investigation on the effects of Bio-normalizer in a larger group of patients.